Write the music you've always heard in your head by learning a start-to-finish framework, taking you from the initial idea to polished master.
Discover a step by step program that will teach you everything you need to know to compose, produce, orchestrate, mix, and master professional sounding music from your studio, using the tools you already have.
"Entering into the world of the orchestra over the years of rock, pop, jazz, blues I picked up things as an ensemble player as I went along. I knew that there were nuanced things I did not know.. That's when I humbled myself and turned to Chris.
When it came to orchestration and arranging, CMC opened my ears to the inside orchestration and arranging I did not know. Instrument colours and textures staring me in the face but I could not hear because I was hearing only total picture and and not components that make up that picture.
CMC breaks down the individual elements so you can hear the colours and the moods and you can shape them to fit your project. Most importantly, I can move at a pace that is comfortable for me. CMC can open you up to possibilities in music you may not have known. Everybody's music journey is different.
CMC has a little something to offer everybody. If it is to reinforce what you know or fill in what you did not know, or open you up to what you did not know existed, it's worth time and money. What you do with it is priceless."
- Ron Granger (composer, musician)
Composing beautiful music is the purest form of self expression.
Ever since I caught the bug for songwriting at the age of 16, I knew that I wanted to write my own music for the rest of my life.
Sure, playing classical piano, studying music theory, and listening to my favourite soundtracks were all rewarding, but I wanted to contribute my own original ideas into the world and be proud of them.

The only problem was, I had no idea how to get started writing and producing music virtually.
At the time, I had my laptop, a small MIDI controller, and a microphone, but I was unsure about what else I really needed to complete my setup, develop a workflow, and consistently produce quality music.
After producing my first few (embarrassing) songs, I realized something:
Musicians with lower budgets had to find a way to produce professional, high quality sounding tracks and arrangements without breaking the bank.
And that's what sparked my journey into the world of virtual orchestration.
I spent months researching gear, workflow, and sample libraries.
The world of music technology can be so easily overwhelming. There are just so many companies and developers vying for our hard-earned cash, and everywhere you turn, someone is telling you that you need this new shiny toy, or this quick workflow tip.
The funny thing is, I fell into this trap. During my first year and a half of music making, I purchased over $20,000 worth of sample libraries, hardware, and software. Seriously.
What I didn't realize was that it's all about HOW you use those tools and equipment to create beautiful-sounding music.
Once I understood this concept, my compositions and arrangements improved dramatically.
I was no longer afraid of my music sounding subpar compared to professionally released tracks, and was confident enough to begin sharing how I was able to achieve quality arrangements and mixes with my friends, colleagues, and music students.
As I've started, built, and continued to share on my YouTube channel, my underlying belief and vision has remained the same:
Every composer needs a streamlined workflow with minimal equipment.
The problem is, with so much information available online, it's all too easy to become overwhelmed and distracted, when we really should be writing music using the libraries and tools we already have.
We should be easily able to:
Think of ideas quickly
Flesh them out into a completed piece
Write or play the piece into our DAW
Arrange and orchestrate our music to a high-quality result
Mix and master our tracks to be ready to share with the world
This is the real issue. While anyone can find any information they want online for free, what most people DON'T have access to is a complete step-by-step system that guides them through exactly what they need to know in order to create compelling, beautiful, and thematic orchestral music.

I've taken everything I know and learned over the past 5-6 years and distilled it into an actionable, practical, and easy-to-follow system that will allow you to confidently compose, produce, arrange, and mix your orchestral mockups.
An all-comprehensive, turn key system for composing, orchestrating, and mixing your cinematic orchestral music, no matter your skill level or experience.
UPDATED + EXPANDED FOR 2022!
"Cinematic Music Creation is a wonderful "down to earth" course that provides the training, tools, and encouragement to allow creative minds the opportunity to nurture and develop their compositional interests and skills within the genre of cinematic music. Christopher's easy going style, methodology, enthusiasm, clear examples and explanations all bear testimony to his superb teaching skills!

His lessons are wonderfully inspiring, engaging, and encouraging. He has unlocked a level of creativity within me that I didn't realize existed! As a result, I have been surprising my old mentor from graduate school (who is presently on the music faculty at Yale as a visiting professor) with my homework - and he is interested in taking this course as well!

Bravo Christopher!"

- Michael H. (student)
Cinematic Music Creation is designed to help you:
Write Music Quickly & Efficiently
Compose the music you were meant to compose without the hurdles and frustrations.
Produce Realistic Mockups
Learn the basics of virtual orchestration, and key techniques for a realistic and convincing result.
Understand & Apply Music Theory
No mumbo jumbo or fluff. Simple music theory concepts for fun and inspiring writing sessions.
Mix & Master Your Music
Discover my step-by-step process on turning my raw tracks into a polished, final master.
Realize Your Creative Potential
Streamline your workflow so that you can write the music you've always wanted to write.  
"If you are thinking about learning musical composition, arrangement, and orchestration as a future career or simply enjoyment, I can highly recommend Christopher Siu's Cinematic Music Creation course.
Chris will take you through every aspect, from each instrument's capabilities, musical theory, methods to help with composition, musical and instrument arrangement, right through to creating a beautiful and polished musical piece. Chris' personal and clear way of communicating makes the course easy to follow and very enjoyable. It is a very well structured course with each module building on the next.
Depending on your knowledge of music theory and practice, building on your theory knowledge and practice is highly recommended to help you achieve your personal goals, but this is an excellent course which will definitely help you."
- Luciano Cester

(composer, musician)
Cinematic Music Creation is structured into 9 modules:
Module 0 – Your Roadmap (Start Here!)
· How I've designed the course to be digested, one module at a time
· The importance of developing newer skills on top of existing ones, creating a multiplicative effect in our workflow
· An overview of each course module for absolute clarity and direction
Module 1 – Your Mindset
· The #1 habit that prevents 90% of people from taking action
· Practical steps to increase productivity in the studio
· How to overcome the dreaded 'Writer's Block' and be inspired whenever you sit down to write
· How to remain positive and encouraged, even when you really don't feel like it
Module 2 – What You Need
· My EXACT recommendations for affordable hardware & software
· My recommended sample libraries for composing orchestral music (arranged by price)
· Comparing popular sample players, and their pros/cons
· Why you don't need expensive software for good results
Module 3 – Music Theory
· The easy way to construct chords from your scales, and how to apply them to chord progressions
· The circle of fifths made easy, and 2 insanely easy shortcuts to know exactly how many sharps or flats your key contains
· 5 ways you can instantly make your chord progressions more interesting
· Everything you need to know about voice leading and counterpoint
Module 4 –
Principles of Orchestration
· How the harmonic series will immediately change your perspective on orchestration and arrangement in general
· The strengths and weaknesses of each orchestral section, and underlying characteristics that allow them to stand on their own
· A surprisingly simple way to think about instrument pairings & doublings
· 5 things you need to know to think like an orchestrator
Module 5 – Composition and Idea Development
· My 2 core philosophies that make composing a breeze
· How to expand upon your melody, even when you feel stuck
· How John Williams creates a compelling bridge in Star Wars and ET
· A real-time live composition that uncovers my melodic/harmonic/structural thought process
Module 6 –
Arrangement and Orchestration
· An extremely simple method to building an effective orchestral template
· How I voice strings, woodwinds, and brass in real time
· The best instruments for swirling passages and flourishes, and how to use them
· What you need to understand about balance, and how to identify the problem frequency areas
Module 7 – Mixing and Mastering
· My step-by-step method for clean and cohesive mixes
· The one mixing secret that will get you 80% of the way to a finished mix
· Top-down mixing: how to get better results in less time
· My quick and easy mastering process that raises your track to a commercial level



Module 8 – Releasing Your Music
· The one question you need to ask before you put your music out into the world
· My personal recommendation for the best platform to release your music on for maximum accessibility
· The tools I use to create beautiful thumbnails and graphics
· Tips on choosing a picture to accompany your music for a moving listening experience
Module 9 – Personal Branding
· The importance of building an online presence in today's musical climate
· The one key concept that drives all of business and creates long term trust and credibility
· How to build an engaged audience by showing up and sharing what you have to offer
· A case study on how consistency and an output of high quality can bleed into other areas of life and build discipline and routine
Homework and next steps included!
All of the content is presented through video format for the best learning experience. In addition, you'll also be provided with a written summary of each topic below the corresponding video.

Throughout the course, I've laid out 'next steps', so you can follow along with me, step-by-step, and ensure that you're progressing without any hiccups!
"Chris' Cinematic Music Creation course is the perfect all-in-one course for new composers getting started and more experienced music creators looking to take the next step.
The walk-through of his personal process is easy to follow, explained well, and full of nuggets of wisdom for sketching ideas, arranging, and mixing.
Chris is also very responsive to questions which makes the learning experience personal and better than most courses elsewhere.
Highly recommended, worth every penny!"

- Alan Z. (student, composer)
Sample library discounts from your favourite developers!
As composers and musicians working on the computer, sample libraries are at the core of our toolset in our everyday work.
When you join Cinematic Music Creation, you'll have instant access to exclusive discounts on libraries from Spitfire Audio, Cinesamples, Cinematic Studio Series, ProjectSam, Heavyocity, Strezov Sampling, EastWest, Musical Sampling, Soundiron, Teletone Audio, Naroth Audio, and Virharmonic (with more being added)!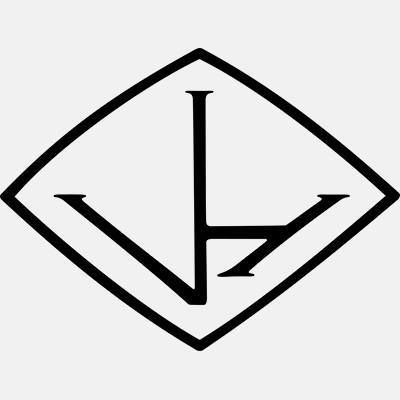 Join the CMC Facebook Group!
In addition to the course material, you will have immediate access to the Cinematic Music Creation Facebook group, where I'll be active and encourage you along your path. It's a safe community for you to share your music, progress, and ask any questions you may have along the way!
As a seasoned composer, arranger and orchestrator, it's a pleasure taking Christopher's course Cinematic Music Creation. Covering a wide variety of important facets of the music creation process, there is an enormous amount of fantastic information built into this course.
Presented in a gentle, easy-going style, one can grasp and understand the material presented quickly as a result. From the beginner, to the novice, hobbyist, semi-pro and even the pro; this course is highly recommended for anyone who desires to learn, or even re-learn, the many aspects of music creation.

- Phillip A. (award-winning composer, conductor, & producer)
Cinematic Music Creation is for you if:
You want to learn a complete step-by-step method to composing, producing, orchestrating, and mixing/mastering your own music from start to finish.
You're motivated and willing to put in the work needed to see results.
You're tired of courses that only present one aspect of the music-making process and hold back from others.
You want to make the music you hear in your head using the tools you already own!
This is NOT for you if:
You expect results without putting in the effort and the time. I can't promise you anything if you don't put your best foot forward.
You're looking for a sound-design based course. This program only covers orchestral-based material.
So how much does Cinematic Music Creation cost?
Now, I hope you can see how useful and powerful it is to have this information all in one place. But the obvious question is: "How much will this program cost me?"
Well, if you wanted to study music at a college or university, a course on theory or orchestration could cost you upwards of $4,000 for a single semester. Heck, I attended a summer songwriting workshop a few years ago at the Berklee College of Music. It was a week-long program, but guess how much that cost me, after all expenses were paid? Right around $3,000! Now, that's quite expensive, and I wouldn't want you to pay that much for a single course.
There are other online courses out there as well that teach similar material, but many of them are focused on only one area of the music making process, and can cost up to $1,000 each. But you're not going to pay $1,000.

Listen, I want to deliver you a rock-solid course that takes you through the entire process, step-by-step, taking out all the guesswork, and delivering as much value to you as I can. So when you sign up today, you'll receive instant access to the entire 'Cinematic Music Creation' program for just one easy payment of $497!
"Most books I've read about harmony & orchestration were pretty stiff and hard to read, making music sound like a very serious business. Watching Christopher record and play around with notes and sample libraries made me realize I've been taking it way too seriously.
Of course there are basic rules in music, but the real magic happens when you break them and maybe discover new ones. These rules, and why to break them, are explained in an easy and understandable way in the course. You can't break the rules if you don't know them.
I would definitely recommend CMC to anyone who would like to gain quick knowledge of music theory, and how to use (or not to use) it using quality orchestra sample libraries. A comprehensive yet comprehensible course!"
- Peter Dijkstra (composer)
Join Cinematic Music Creation today!
Click the button to get instant access for just one payment of $497!
GET STARTED NOW
Don't forget...it's 100% risk free.
I've packed a lot into Cinematic Music Creation because not only do I want you to create the music that I know you can make, but I want to guarantee that you don't fail.
And to make it a no-brainer deal for you I'm giving you a 60 day 100% money-back guarantee with your purchase of Cinematic Music Creation today.
That's right: Go through the course, check out the bonuses, follow the steps, put in the work, and if you don't love it in the first 60 days of your purchase, send me an email and I'll refund you immediately. No questions asked, no hard feelings.

If Cinematic Music Creation doesn't work for you, I'd much prefer for you to take your money and invest it where you will be happier and get results. I just want you to unlock your composing and arranging potential!
Also, if you join today, you'll receive some incredible bonuses:
Bonus 1 - Making Money In Music: How to earn an income doing what you love ($50 value)
You may have the skills, talent, and drive to make the music you have inside you, but without a way to monetize your skills, it can be deflating to see no return on your hard work.
In this video you'll learn:
· My 4 rock-solid methods to earning money from your skills
· What you need to do to ensure your clients will come back for more
· Why content marketing is the best way to earn passive income, and will continue to be in the future
Bonus 2 - Writing Music In Different Styles: Becoming a Versatile Composer ($50 value)
Most of us specialize in writing one particular style of music. And while I do encourage you to develop your own voice in a certain style, you should also have the ability to write in other common styles.
In this training you'll discover:
· How to achieve memorability and a sense of fulfillment in your fantasy/adventure scores
· Some common articulations and instrumentation for suspense & horror
· The building blocks of action-style music, and some percussion sample libraries to achieve that sound
Bonus 3 - Self Assessment: How do you know if your music is actually any good? ($50 value)
We work on our music for long periods of time, and eventually start to question our own decisions, wondering if what we're doing is benefitting the final product. You might be asking yourself, 'Am I really making the right decisions for my piece?'
In this bonus video we'll discuss:
· How to critically analyze your favourite scores to learn the most from them
· A foolproof method for knowing exactly what you need to do to improve your piece in specific ways
· Leading questions you should ask yourself for maximum objectivity
Bonus 4 - Writing From a Voice Memo: Composing an uplifting piece in Logic Pro X ($50 value)
How do you actually write from a voice recording? We have our devices on hand to record our spontaneous ideas, but once we import the audio into our DAW, what's next?
In this special video I'll walk you though:
· How I write a chord progression from an existing melody
· What you need to capture inside of your voice memo for maximum productivity when you sit down to write
· Common harmonic devices behind adventure scores
"For someone like me coming from making EDM for years, orchestral composition was a completely new area of music for me to explore.
Chris definitely knows his craft and knows how to explain the process in a way that makes it more approachable for newcomers like myself. He provides a great curriculum that really gets the boat going at a steady pace.
Cinematic Music Creation is a great course for a wide range of people! Whether you're formally trained in music or not, this course is very approachable for the masses."
- Randell A. (student)
Some common questions:
How long will I have access to the course for?
It's yours for life! Even as I continue to update the material and refine the material even further, you will receive every single update, absolutely free.

How much time should I invest into the program to see results?
This answer depends on where you are in your journey, and where you feel you're lacking. If you can identify the problem areas and deliberately apply the action steps I've provided, you should begin seeing results on the same day or the next day.

Can I access the course on any device?
Seeing as this course is based online, you can absolutely access this course on any device, as long as you have a stable internet connection. You also have the extra PDF's and word documents that you can download at any time.

How much money do I need to invest in equipment?
That's a great question. With technology being increasingly accessible, you can get started for as little as $300-$500 (to cover hardware/software). Again, there are wonderful free orchestral libraries out there than can get you up and running. If you already have a computer, midi controller, and a monitoring system, you can get started for absolutely nothing! :D

Does this course cover film scoring or piano playing techniques?
While this course does not directly tackle film scoring techniques, it will certainly provide you with the production/orchestration/mockup knowledge to work quickly and efficiently on any projects you may have. In terms of piano skills, I use a 88-key MIDI controller (Arturia Keylab 88) to demonstrate many of the concepts, but this is beyond the scope of this course.

Is it too late to learn how to produce and orchestrate? Am I too late?
Absolutely not! I'm a strong believer that age has nothing to do with one's ability to learn or apply musical skills. I always compare it to tennis - it's a wonderful sport for any age.
"Before starting this course, I had a really bad habit of thinking of strings as a singular 'sound'. I always played and arranged them like a piano player, and never really thought about each instrument's individual function and how they should behave independently from the other parts.
Cinematic Music Creation really is start to finish. From learning the basics of theory and the mindset of a composer, to being able to deliver a fully fleshed out arrangement ready for release, this course has you covered. Highly recommended to anyone looking to learn orchestral composition in a really intuitive way!"

- Clay A. (vocalist, producer)
So here's what you'll receive when you join Cinematic Music Creation today:
All 9 core modules of the Cinematic Music Creation program with nearly 20 hours of step-by-step training
Illustrated guides and PDF worksheets to study from and reinforce what you learn
Sample library discounts from your favourite developers
BONUS: Making Money on Music training
BONUS: Writing Music in Different Styles training
BONUS: Self Assessment training
BONUS: Writing from a Voice Memo mini-series
Get access to Cinematic Music Creation today for only one payment of $497
Click the button below to get started instantly!
JOIN CINEMATIC MUSIC CREATION
"Being new to orchestral composing, I was looking for something that would provide some foundation to writing and orchestrating in a cinematic style. I was also looking for something that was not so focused on rigorous classical music theory, but rather more on what worked and what sounded good. This is where Christopher Siu's Cinematic Music Creation course came in.
Chris' approach is simple and uncomplicated and this course lays out a framework to follow from end to end, from writing to orchestrating to mixing, with the perfect amount of simplified music theory, which was exactly what I needed. I find myself going back over certain parts multiple times (especially the mixing module). Not only that, but Chris is always available to answer questions if you're stuck on something.
It's given me the confidence to not only write new music, but the focus to complete something as opposed to having endless unfinished bits laying around. This is a great course to set you on a path to creating your own cinematic style of music and I would certainly recommend it."
- Darren C. (composer, musician)
Would you like me to coach you personally?
We know that nothing is more useful and practical than having personalized coaching to help you on your journey. When I was learning piano, I had a variety of teachers, who really gave me a solid foundation in my musicality. I'd like to give you that same access and coaching.
If you purchase the INNER ACCESS version of the course, then not only will you receive the 9 core modules and bonuses, but you'll also receive a custom track feedback video from me. I will go over your track and discuss the melody, harmony, orchestration, mixing, and anything else that can take your piece to the next level.
So here's what you'll receive when you invest in the INNER ACCESS bundle today!
All 9 core modules of the Cinematic Music Creation program with nearly 20 hours of step-by-step training

Illustrated guides and PDF worksheets to study from and reinforce what you learn

Sample library discounts from some of your favourite developers
BONUS: Making Money on Music training
BONUS: Writing Music in Different Styles training
BONUS: Self Assessment training
BONUS: Writing from a Voice Memo mini-series
BONUS: Custom Track Review
Prefer not to have the bonuses?
Now, if for some reason you prefer not to have the bonuses, that's totally fine! You'll still receive all the core material (all 9 modules), but simply without the bonuses and custom track feedback.
All 9 core modules of the Cinematic Music Creation program with nearly 20 hours of step-by-step training 
Illustrated guides and PDF worksheets to study from and reinforce what you learn
Sample library discounts from your favourite developers
BONUS: Making Money on Music training 
BONUS: Writing Music in Different Styles training 
BONUS: Self Assessment training 
BONUS: Writing from a Voice Memo mini-series 
You can get the standard version of Cinematic Music Creation today for just one payment of $397!
"This course has been absolutely amazing. I have been doing everything wrong, starting with automation and working backwards!
I think I will next do very short pieces as exercises in doing it the right way. Maybe just 8-16 bars. When I am good at that I can return to composing longer pieces.
Thank you so much. I have done many courses, but nothing compares with you going through a composition from conception to master. Brilliant!"
- Roger M. (composer)
The choice is yours...
Pick whichever version of the course is right for you!
STANDARD
$397
All 9 core modules of the Cinematic Music Creation program with nearly 20 hours of step-by-step training

Illustrated guides and PDF worksheets to study from and reinforce what you learn

Sample library discounts from some of your favourite developers
BONUS: Making Money on Music training
BONUS: Writing Music in Different Styles training
BONUS: Self Assessment training
BONUS: Writing from a Voice Memo mini-series
BONUS: Custom Track Review
ADD TO CART
"I'm a songwriter, writing mainly for pleasure and to express my inner feelings. I found Cinematic Music Creation the perfect help I needed at this stage of my musical journey.
I can do the course at my own pace! Everything is clear while not too technical, the amount of information is impressive and Chris is always available to answer any questions I may have.
I hope by the end of the year to be able to share the songs I've been working on for the last few years.
Thanks a lot for a great course!"
- Didier Matherat (composer & songwriter)
There are 2 types of people.
Some composers dread having to write another piece of music, with the fear that they'll become stuck, become overwhelmed by the technology or run out of ideas.
Others have a proven workflow that allows them to compose and create without restrictions, with a complete command over their tools, knowledge, and abilities.
Which is more appealing to you?
Right now, many of us feel stuck and helpless when it comes to deciding on the best tools for composing, a lack of music theory knowledge, and a fragmented understanding of how the orchestra really works and sounds.
As a result, we become unmotivated, leaving ourselves with hundreds of unfinished ideas that sit on our hard drives and never see the light of day.
We start to worry about what we're doing with our lives, if this music-making thing is really worth it, and if we're cut out for it.
What if we grow old without having written a piece of music that we can be proud of? For me, that's an absolutely frightening thought.
But it absolutely doesn't have to be this way!
If you truly dedicate your time and equip yourself with the resources to improve your composition and arranging skills for good, you'll be so proud knowing that you CAN write and produce the music that you were meant to create.
Imagine a year from today...
I'd like to ask you: what would it do for you to know exactly what you need to get started, equip yourself with the fundamentals of music theory, composition, & orchestration, and a foolproof method to mix & master your piece without any hassle?

What would it mean for you to create music that you're proud to show to the world, and build up your portfolio with rock-solid pieces to show potential clients? How much of a difference would that make in your life 3 months from now, 6 months from now, a year from now? Would it be worth it to you?

That's what I want for you. And that's exactly what I show you how do inside Cinematic Music Creation!

You can do this. Join me today and let me show you how to write the best music I know you can make.

See you on the inside!
"Hey Chris, I've been enjoying the course!
I am still in the music theory section and loving it; I actually skipped to the composition section and looked at the video "developing an idea from twinkle twinkle"! It's the best video for me to look at when I need to come up with ideas for new songs. I can tell that they are improving because I had to completely get rid of the previous concepts regarding music I learned before and start over again with a better foundation.
Cinematic Music Creation has been a blessing for me since I purchased it! Definitely a course to grab if you don't know anything about music and looking to learn. It's helping me in my music compositions and slowly helping me blossom my music into something great in the future.
Thanks Chris!"

- Darren M. (student)
The choice is yours...
Pick whichever version of the course is right for you!
STANDARD
$397
All 9 core modules of the Cinematic Music Creation program with nearly 20 hours of step-by-step training

Illustrated guides and PDF worksheets to study from and reinforce what you learn

Sample library discounts from some of your favourite developers
BONUS: Making Money on Music training
BONUS: Writing Music in Different Styles training
BONUS: Self Assessment training
BONUS: Writing from a Voice Memo mini-series
BONUS: Custom Track Review
ADD TO CART
"Chris Siu's course is an incredibly comprehensive introduction into orchestral composition, touching on topics ranging from theory and melody creation to DAW and recording.
While not a deep dive into any of these topics (I don't believe that to be the intent of this course), it serves as a great launchpad for anyone coming into digital orchestral composition by exposing them to all of the key areas of the craft, all while working on creating their first cinematic track.
I definitely wish I had come across this course when I first started as it would have saved me tons of time searching through Youtube, forums, etc. while trying to patch all of that knowledge together into a workflow to get started with."
- Daniel (composer)